Strategic Pricing – How to Match Pricing to Strategy
The first part of an article that was published in the 244 edition of Status – The Management Perspective Magazine
Is pricing a tactical or strategic issue? Who should dictate the pricing of your products and services? How do you know what the right pricing is for your business and marketing strategy? What pricing will let you to grow and increase your revenues in your market? This article will attempt to answer these questions, while focusing on the strategic aspects, and on matching the pricing to your strategy.
?Pricing – Tactic or Strategy
Pricing has tactical aspects, especially if it is specific pricing, such as negotiations with a large customer, a price quote as part of a tender for service provision, or a sales promotion of a shelf product. There are tactical pricing principles that you should employ in these cases.
For example, prior to negotiations with a large customer, you should determine in advance the lowest price (based on the minimal cost and profit that will suit us), the highest price (based on market prices, above which the customer will refuse to buy), and an intermediate price that we can aspire to (based on the profit and the positioning we wish to attain – as a company providing either cheap, intermediate, or expensive solutions). During the actual negotiations, you should start with the highest price, which is above our target price in any case, and if necessary – lower the price in increasingly smaller increments, to indicate to the customer that we are reaching our lowest possible price.
There are also similar tactical principles for pricing quotes as part of tenders, and to pricing sales promotions. For example – with certain tenders, it is recommended to offer the customer a range of discounts according to future purchase volumes. Details about successful pricing for Gilat's antennas using this method appear on page 53 of the book Ekdah Bekrav Sakinim (Gun in a Knife Fight) by Yoel Gat. With certain sales promotions, it is standard practice to raise prices one month before the sale. For example – raising the price of books one month before the annual Book Week sales.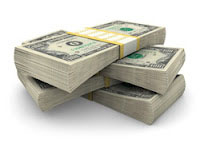 Strategic pricing is a key to competitiveness
So, there are tactical aspects to pricing, and tactical principles for specific pricing. However, on a macro-scale, pricing also has a decisive strategic effect. Pricing is one of the 4P's of the marketing mix (product, price, position, promotion), and it is therefore a cornerstone of the marketing strategy. Pricing indicates to customers our positioning in the market in relation to the competitors (for example – basic, premium, super premium). The pricing we choose must match our business strategy (in other words – our market, and what products / services we will offer). For example – a company that offers subcontracting services must offer competitive prices to its customers, who will undoubtedly compare with other suppliers.
Later in the article, we will focus on the question of how to match pricing to strategy. In other words, according to what strategic principles must we price all the company's products and services. This is an important question. The CEO and the Marketing Manager are meant to have their say, to answer this question, and to dictate to the entire organization the strategic principles for appropriate pricing.
For the rest of the article – click here.
For additional articles
: click here
For strategic advice on pricing: contact us